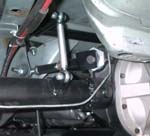 Drag sway bar installed on '90 Supercharged Mustang (ready for battle!)
We can install your parts or our parts, all installs are guaranteed, no job is too big or too small at Big Boy Racing Fabrications. Bring us your idea for a custom fabrication and we can do it for you. All welding installs receive proper prep work before welding to ensure proper fusion between the two metals. Please check back often for install specials and new products.
These are our products and services at Big Boy Racing:
SUSPENSION/DRAG BARS
We can install full drag and road race suspension for '79-'03 Mustangs, F-body Camaros, and '86-'87 Buick GN/Regal T-type. If you're a drag racer, we highly recommend the anti-drag bar (Wolfe, UPR) it will help drop your 60ft time tremendously, especially you guys that like to do it on drag radials, this is what Dwayne "Big Daddy" Gutridge uses to pull consistent 1.45-1.50 60ft (on drag radials)! The gains you pick up improving 60ft times are magnified during a drag racing run, if you pick up a tenth in 60ft, it usually translates into 2 or 4 tenths by the end of the 1/4 mile and the drag bar also helps keep your car stable on hot or not well prep'd tracks.
On my personal Mustang I pulled a best 60ft. of 1.39 and I pull consistent mid 1.40's (on slicks). When we do the installation on the drag bar, we set the pre-loads for you, this gets you hooking at the track!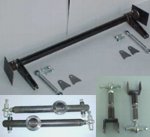 Drag sway bar for '79-'03 Mustang

Drag bar for F-body Camero/Firebirds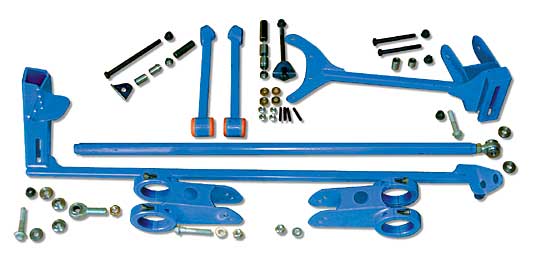 Road racing suspension - we can install M&M, Griggs Racing, Kenny Brown or any other of your choice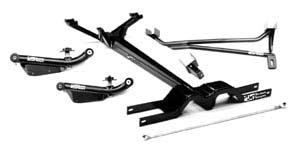 Torque arm bar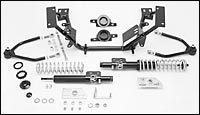 Tubular K member
BIG BOY RACING SUBFRAME CONNECTORS Mustang/Camaros/Firebirds
The Mustang Chasis at best is only designed to take the power of a stock motored Mustang. It is a poor unibody design, made out of thin material. Anything you can do to counter the twisting action on the chasis at acceleration will greatly improve putting the power to the ground. The power that is wasted to twist the car can be minimized by reducing as much flex to the chasis as possible. This is where Big Boy Racing Subframe Connectors come into play. We offer 3 types: round tube steele, rectangular tube steele, and full length subframes. Our round tubes are 1.5 dia. x 0.098 wall thickness with two 1.25 thick flanges on either side (for welding to the car) and has a tensile strength of 65,000 psi. For those who prefer the low profile rectangular type, we offer a 2x1 with a 0.125 wall thickness, they are 50in. long and they sit flat against the front and rear subframes, allowing them to be welded over a wide area to distribute loads. We also offer a full length with the same dimensions as my standard rectangular. Seat braces included. All three of our designs are made of quality metals and are lower profile than the standard subframes on the market today. If you just need a subframe install, we can do it.
We are running a special on subframes and installation, $170 package deal!!
ROLL BARS/CAGES
We can install any type of roll bar or cage in your car, most street strip guys are looking for the roll bar set-up, which can be done in a 6-point or 8-point and is good up to 10.00 or 135.00 in the quarter mile, anything faster and you need to go to the cage set-up. For road racers, a road racing cage would be the way to go because you're tying the chasis in at more points.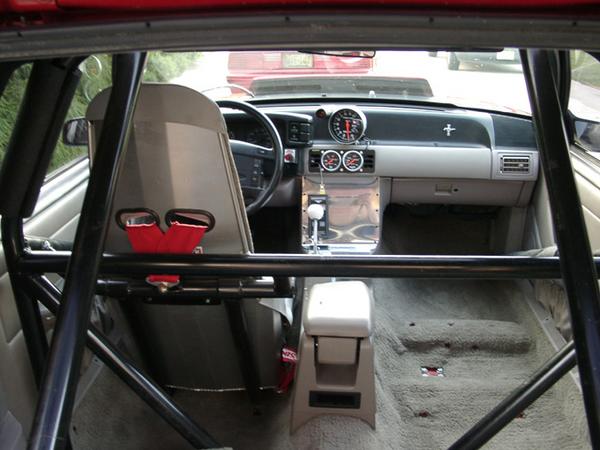 Roll bar in '90 supercharged Mustang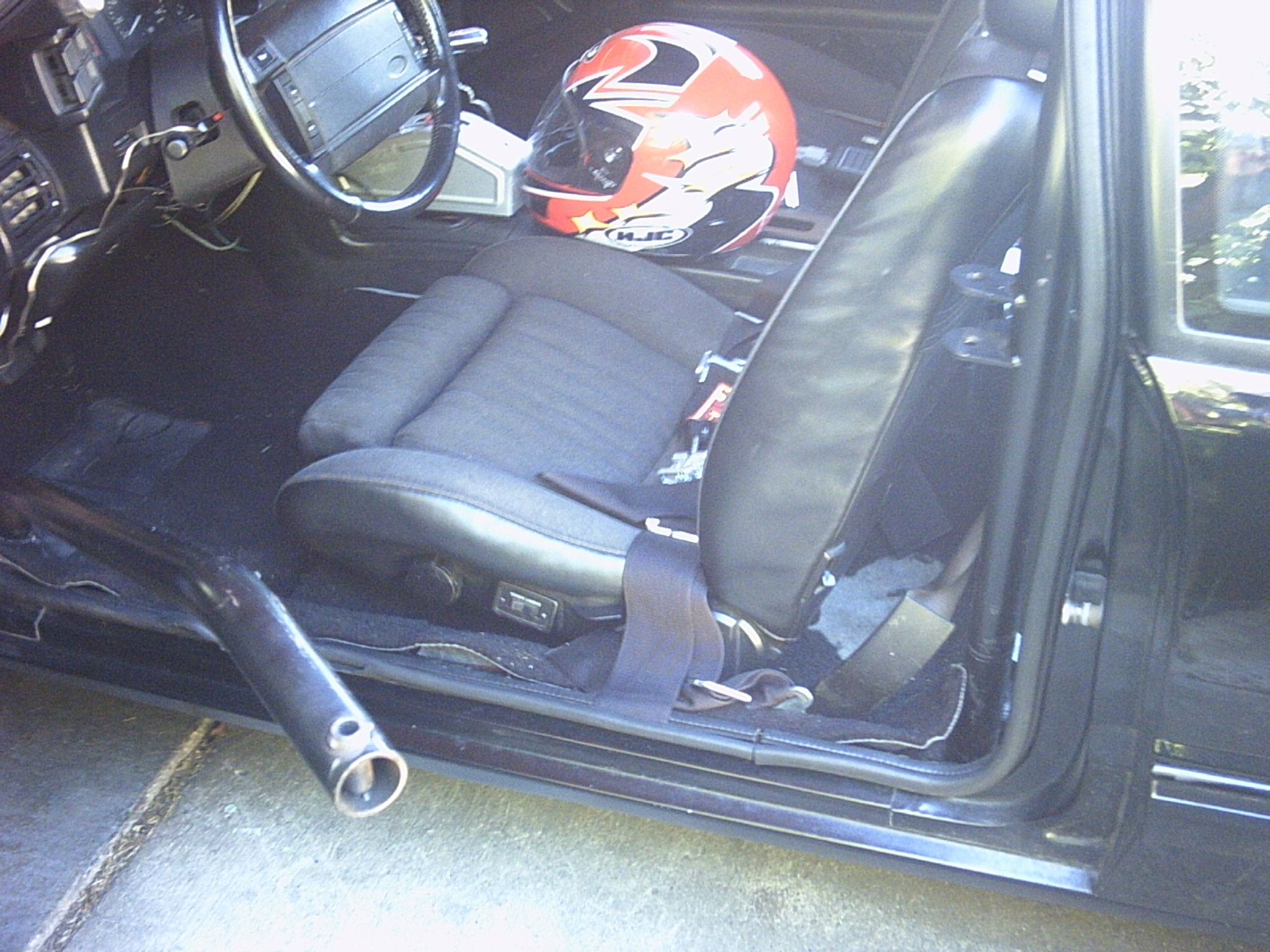 Swing-out door bars